San Zeno di Montagna Activities

---
In the surroundings of the Hotel Laguna there are excellent facilities and extraordinary nature that allow you to practice many activities such as walking, cycling, mountain biking, tennis and horse riding. For more information on the activities of San Zeno di Montagna such as events, clubs and other initiatives, visit the Municipality website.

On the site Visit San Zeno di Montagna you will find useful ideas to enjoy the splendid territory through its paths.
Lake and hinterland activities

---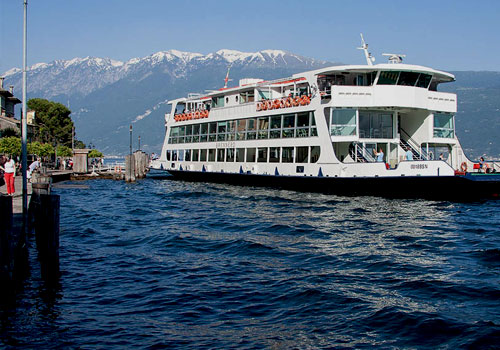 SAILING on LAKE GARDA… only for boats
Boat trips to visit the most evocative villages of the lake by sailing on its shining waters. For more details visit the website:  Garda Excursions
To visit the Isola del Garda
THE CASTLES OF GARDA

LAKE
WINE and OIL CELLARS
For lovers of our good wine, trips to the most renowned wineries in the Bardolino and Valpolicella area. for more details visit:  cantine vini
For lovers of quality oil, it is possible to visit the Oleificio Viola and book a tasting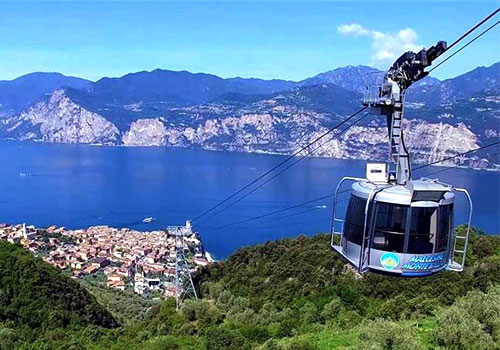 MALCESINE BALDO CABLE CARS
A blue-colored dream from Malcesine to the summit of Monte Baldo.
The blue of Lake Garda that merges with that of the sky in an extraordinary panorama that offers itself to the view in all its breadth: from the snow-capped peaks of the Alps, to the clear profiles of the nearest mountains to the sweetness of the plain.
Thus the cable car "flies" in a few minutes up to almost 1800 meters above sea level, with its rotating cabins capable of always arousing new emotions.
GOLF
GOLF a few km away, extends between fields of olive trees and small lakes, an enchanting field for fans of this sport. for more details visit:  www.golfclubcadegliulivi.it
Activities in the Surroundings

---